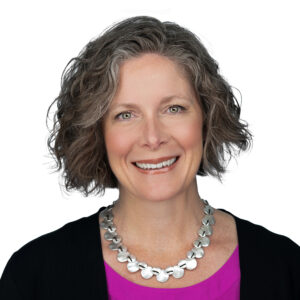 From the President and CEO
Dear Friends,
In my last message I introduced Rippel's new strategic roadmap. It is the culmination of years of refinement through action learning cycles, numerous joint ventures with partners at local and national levels, and a continuous commitment to remain curious and focused on what it takes to achieve equitable health and well-being in our country. Our vision of a system of health that focuses on health and well-being—not just health care—a system that is thriving, equitable, and sustainable, remains ever relevant. And while this vision is ambitious, it is not unattainable. We must continue to stay the course, taking the long-term view and focusing on efforts that will create meaningful and enduring systems change.
Like many of you, I am increasingly alarmed at the fracture, anger, violence, and racial injustice seemingly eroding the very fabric of our society. But I am equally hopeful and inspired by the many bright spots we see, where justice is being fought for, courage is winning the battle against division, and fellow stewards are finding each other. It shows that we share more in common than it may sometimes seem. It is only by coming together, connecting with one another on a human level, working through legacies of injustice and suffering, and focusing on what unites us that we will truly be successful in expanding the vital conditions that we all need to thrive together.
We can choose to rewrite the rules so that we move away from decisions that serve individual interests, where every gain for you means a loss for me, and instead return to the values of this country where the importance of connection at the social, political, and economic levels was appreciated and valued. We have strayed far from that ideal in our nation over time—atrocities inflicted on our indigenous peoples, the scourge of slavery, and other harmful legacies. These legacies have sown seeds that have grown into today's soaring disparities in every metric a civil society should be measured by—wealth, education, and health.
But there is hope. We have witnessed inspiring and powerful examples of joining together across differences to aim for something beyond all of us—the civil rights movement, our national response to 9/11, and our collective efforts to aid communities recovering from natural disasters. How do we convert that episodic American spirit of collective sacrifice and shared problem solving into a daily practice to create enduring change to the systems that leave countless people excluded from the promise of the American dream?
I don't suggest that I have the answers, but we are hungry to connect with like-minded stewards who share our ambition for a different future.
Over the next decade, Rippel will work with other stewards to strengthen the growing movement to thrive together by focusing on the four commitments in our strategic roadmap: to foster and reinforce a unifying narrative, bridge differences, invest in vital conditions for well-being, and measure and make visible the broader movement to thrive together. These strategic priorities will guide our work as well as our offerings to all of you.
As we kick off our 70th year, we are excited to launch several new initiatives. In April, we welcomed several close friends of ReThink Health, who spent a day with us co-designing an inaugural cohort of current and former partners. This will be a powerful platform for peer learning, storytelling, problem solving, and strengthening connections across communities working toward the same ideals. I am also thrilled to share that we just redesigned our website, making it easier for you to learn about our mission, our work and resources, and the growing movement to thrive together. In May, we will offer the first in a series of ongoing ReThink Health Toolbox webinars—introducing you to our core frameworks and tools and making them freely available to stewards everywhere. And we will increasingly use storytelling to make available the lessons we have gathered from changemakers across the country. Recognizing that stories are powerful sources of courage and practical inspiration through the examples of others, we will soon be releasing a platform to collect stories from stewards everywhere.
Joining Rippel was an intentional move toward greater alignment for me personally—committing the next act of my professional life to an organization deep in talent, ambition, and desire to create a better world for all. Our next chapter as an organization is about ensuring that we bring a laser focus to what it will take to achieve that ambitious future. I invite each of you to join us in aligning your abundant personal, organizational, and community assets with the work to create a future where all people and all places can thrive, no exceptions!
Becky Payne