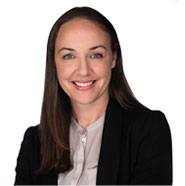 Anna Creegan
DIRECTOR, SYSTEMS CHANGE
Joined Rippel: 2014
Anna's Role
Anna is project director of the ReThink Health initiative's Portfolio Design for Healthier Regions project. Anna led design and implementation for Rippel's enterprise-wide evaluation framework, and has contributed to many R&D and place-based projects for the ReThink Health initiative. She also led the development of an assessment tool to measure regional progress along ReThink Health's Pathway for Transforming Regional Health.
About Anna
Anna has over ten years of experience working with local and international health efforts across the US and Latin America, including as program manager for Community Planning and Health at nonprofit Community Solutions, where she led a health impact assessment and developed plans for revitalization, sustainability, and care coordination.
Anna holds an MA in International Development/Certificate of Global Health Affairs from the University of Denver and a BA in Sociology/Spanish Language & Literature from Fordham. Anna loves traveling and the outdoors—especially hiking and skiing in her native Colorado Rocky Mountains—and seeing her young children growing to love it as well.