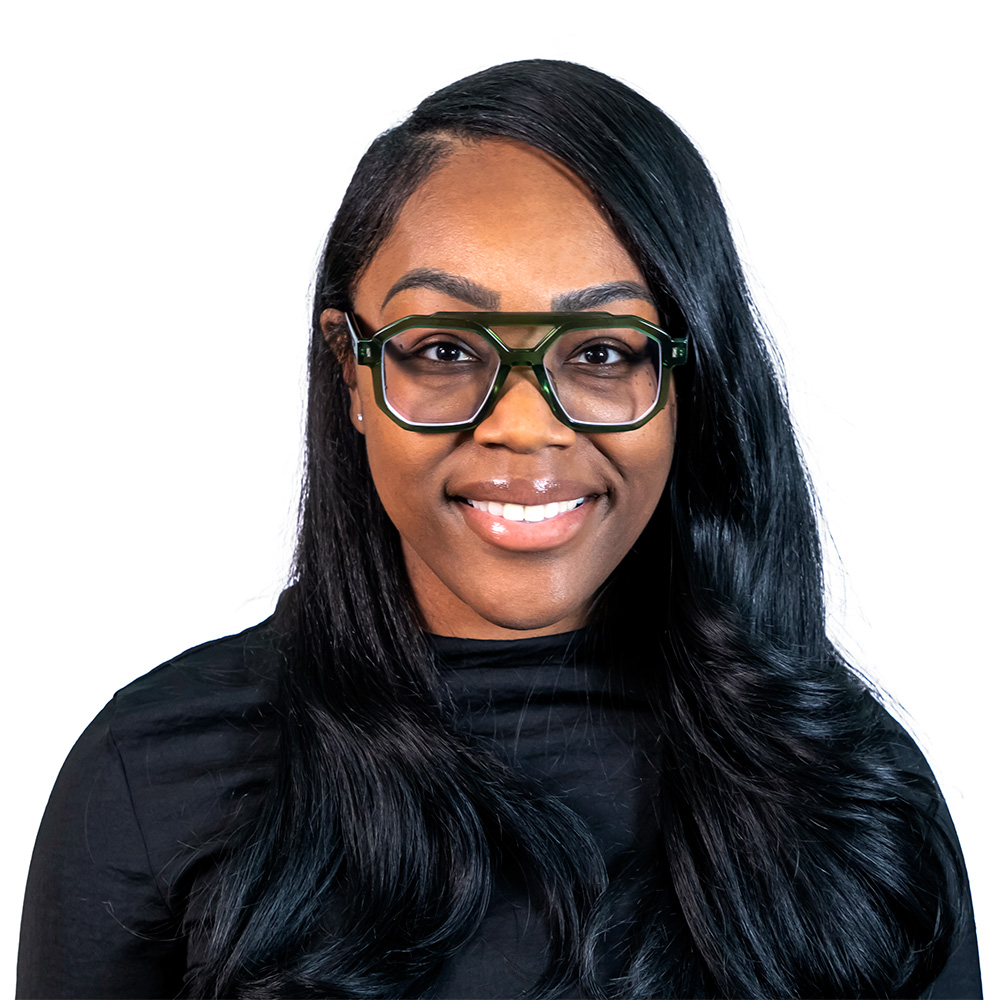 Tiona Moore
DIRECTOR, SYSTEMS CHANGE
Joined Rippel: 2022
Tiona's Role
Tiona serves as Rippel's Director of System Change, leading our work to transform health and well-being in sectors beyond health care. 
About Tiona
Tiona Moore likes to think of herself as a transformative trailblazer, after ten years leading non-profit organizations through program strategy, design and implementation phases, and by strengthening partnerships at the community and national levels. Tiona has demonstrated impact in all of her leadership roles. As the Director of National Programs with the Autism Society of America (ASA) she identified and implemented best practices and resources to improve program quality in the Autism community for ASA affiliates nationwide, while leading a redesign of the organization's long standing National Contact Center. She previously led the community programs strategy at Trenton Health Team as Director of Community Programs and spent time as a liaison between the Robert Wood Johnson Foundation and AARP for the Center for Champion Nursing for America campaign. In her most recent position as Director of Partnerships with the Texas Network of Youth Services (TNOYS), she led all aspects of the organization's statewide programming. She also led the partnerships component of its youth engagement roadmap, fostering relationships with TNOYS members and future members to bridge the gap between Youth and Young Adult (YYA) programming and meaningful youth adult collaborations. Tiona has presented the findings of TNOY's work based initiatives at the Texas Education Association conference and Texas Workforce Commission (TWC) Foster Youth conference.
Tiona holds an MSW from Monmouth University and a BS in Psychology from Rutgers University. Tiona enjoys traveling, spending time with her family, and enjoying the best brunch spots during her free time. She has visited 13 countries.